Call for Industry & Use Case Presentations
To address the needs and interests of industry SEMANTICS presents enterprise solutions that deal with semantic processing of data and/or information in areas like Linked Data, Data Publishing, Semantic Search, Recommendation Services, Sentiment Detection, Search Engine Add-Ons, Thesaurus and/or Ontology Management, Text Mining, Data Mining and any related fields. All submissions have a strong focus on real world applications beyond the prototypical status and demonstrate the power of semantic systems!
This year, SEMANTiCS features a special Data Science track, which is an opportunity to bring together researchers and practitioners interested in data science and its intersection with Linked Data to present their ideas and discuss the most important scientific, technical and socio-economical challenges of this emerging field.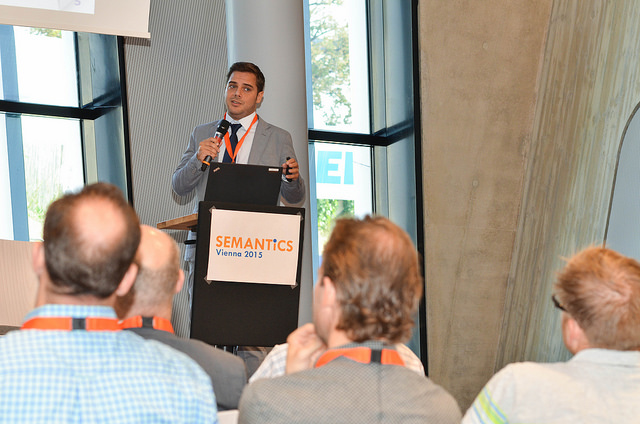 | | |
| --- | --- |
| Submission Deadline | July 5, 2017 |
| Notification of Acceptance | July 10, 2017 |
| Presentation Ready | August 15, 2017 |
Submit a Industry and Use Case Presentations!